1. Price
At UFH1 we don't have expensive glossy brochures, large flashy show displays, several sales managers, high spec offices or National Merchant rebate schemes (which are ultimately paid for by customers) – So we can keep prices low!
2. Quality
We only buy quality equipment, for example our Premium manifolds are manufactured in Germany and use Swiss Taconova flow meters (the best we can find), our pipe is manufactured, amongst others, by the world class manufacturer Henco in Belgium, and our controls come directly from Danfoss, Honeywell and Heatmiser (who supply thermostats for Myson, Polypipe and Wavin UFH systems amongst other 'prestige' brands ). We also use select manufacturers who make to our specification.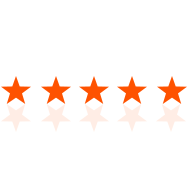 3. Value for money
Because of the above, we are able to offer the very best quality for la lower cost, like-for-like we are unbeatable.

We appreciate there are one or two cheaper systems, but they are certainly not of the same quality and are cheap for a reason (usually using products that we at UFH1 have rejected).
4. Technical Knowledge
We are very experienced at UFH1 in the design, supply and installation of Underfloor Heating systems. We have catered for a wide variety of projects, from one room kits to £16M nursing homes and from Wood chip stores to an Elephant house!

We understand the different aspects of specifying systems for use with Air/Ground source heat pumps, all types of boilers including biomass, different floor constructions and floor coverings etc. We often hear "our house is a bit different" - chances are we've already done such a project!
5. Installer knowledge
At UFH1 we are installers as well as distributors. We can competently advise on the best fixing methods, fault finding and generally the best ways to install your system. If you intend to install yourself, who will you call if you don't understand somethin ... a telesales representative?

Many companies in the industry use telesales departments for technical and many dedicated technical departments don't have staff that are hands on or experienced in installations. In addition, many technical departments aren't readily available on the end of the phone plus the people involved at that stage aren't aware of the project from the start!
6. Fast quoting & design.
We endeavour to compile quotes within 2 working days, much faster than our competitors. We don't cut corners on products or compile quotes with guesswork and the more information we have, the more accurate it will be.

We produce CAD designs free of charge on receipt of orders and provide A1 printed copies with the equipment.
7. Years of hassle free systems.
We have designed, supplied and installed 1000s of systems with trouble free use and excellent performance for countless customers who are happy to recommend our quality and service.

Our systems are intended to be generally maintenance free. Like any heating system, system inhibitor such as Fernox or Sentinel etc. should be used and we recommend the use of magnetic filters to prevent poor performance.
8. System types
UFH1 can provide a system for any type property. We can supply for new build or renovation including retro-fit systems for existing floors etc.